Maximizing Profitability:
Harnessing the Power of the 1% Principle
Your Business's Accounting, Bookkeeping, & Numbers Will No Longer Be Confusing…
Feel confident and make better decisions
Reach your business goals
Be able to finally pay yourself
GET STARTED TODAY!
Your business's accounting, bookkeeping, and numbers NO LONGER have to be confusing! We are here to make it make sense. When you understand the numbers and the data your business is telling you the sky's the limit.
Ready to transform your business?
Here are the modules you receive when you join the program!
Abundance Mindset
---
In this module, you will learn how to change your mindset, how to budget, how to save, how to invest, how to manage debt, how to assess risk, and how to develop a financial model to drive your business's success. You will also develop a full understanding of various financial statements and how you can analyze and utilize them to make better decisions.
Upleveled Profit First Method
---
In this module you will discover what our profit first method is, how it works, how you can implement it right now. This method will help your business vastly!
Bill Early – Bill Often – Bill Ahead
---
In this module, we will break down a successful business model that allows entrepreneurs like yourself to have more freedom of cash flow. We will discuss things such as subscription businesses, memberships, and 'productized' services.
Client Grading
---
In this module we will breakdown what makes a good client and how to work with them from the start to save you time and trouble.
Expense Grading
---
In this module we will go over expenses and how you can start cutting them down right away in order to start growing your profits. We will go over what expenses matter, what don't, and how to remove those expenses.
Make 1% Changes
---
In this module we will go over how you can start achieving your long term goals by implementing small changes. THese small changes will end up being huge results.
Action Plan
---
In this module we will go over a viable budget for your business that will allow you to not only grow your business and achieve your goals but pay yourself a salary that you deserve!
YOUR INSTRUCTOR
About The Program Director: Danielle Hayden
Also known as the host of the Entrepreneur Money Stories podcast, named one of the top 5 podcasts for entrepreneurs in 2023!
"After founding my accounting firm in 2014, I embarked on a journey to help business owners transform their money mindset through bookkeeping and financial analysis, which I am still on today. It's a mission that has given me the opportunity to support my two children and meet some amazing & inspiring business owners.
As a CEO, I know about all the highs (and lows) that come with scaling a business, I know it can be tough! But that's why I am here to help you…
Ready to go back to the beginning and develop a full understanding of your business which in turn will help you boost your profits?
Meet me inside the Maximizing Profitability: Harnessing the Power of the 1% Principle and I'll show you how."
Blue Loui Studios
Meet Jennah Lear, the powerhouse behind Blue Loui Studios. She helps purpose-driven entrepreneurs level up their brand and attract dreamy clients. And who's been with her since the beginning?  Kickstart Accounting Inc, the trusted partner for financial growth.  From modest profits to impressive earnings, they've supported her every step of the way.With KSA handling the numbers, Jennah stays in her zone of genius. Make your next best business decision with Kickstart Accounting Inc.
❛❛ Kickstart Accounting has been with me since the beginning; when I barely had profit to show. To be honest, I was so embarrassed. But I knew that I would grow and I'd want to best support possible to help me do it, and they were with me through $20k investments, to $120k profits. As a busy business owner, I feel relief that I can stay in my zone of genius and the KSA team keeps an eye on my numbers so I can make the next best business decision through each quarter to grow + hit my goals. ❜❜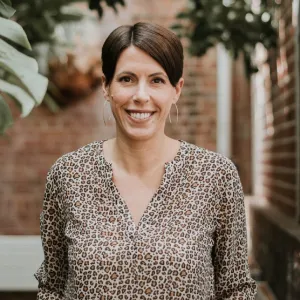 Ann Konkoly
 Meet Ann Konkoly, a Certified Nurse-Midwife and Certified Life Coach. Ann decided to delegate her numbers to experts who love them and connected with Kickstart Accounting Inc. to keep her finances in order, offering personalized recommendations, support, and quick response times. From $1400 to $125K, Kickstart made implementing payroll a breeze for Ann.
❛❛ Keeping the numbers straight is such a wonderful thing to delegate to women who love numbers and make them easy to understand!! love the personalized recommendations, the support and the quick response times when I have questions. Kickstart made implementing payroll an ease! ❜❜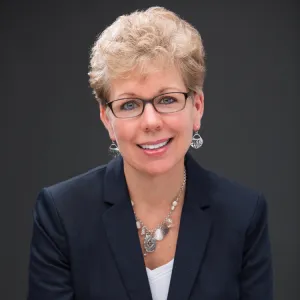 Courage to Caregivers
 I met Kristi when I participated in an all-women entrepreneur accelerator program, Aviantra Accelerators. As Kristi was launching Courage to Caregivers, she recognized both her strengths AND her opportunities for growth, acknowledging she couldn't "do it all" and would need help. And from there, Kickstart accounting was to the rescue.
❛❛ Kelsey/Kickstart Accounting offers invaluable monthly bookkeeping - a monthly reconciliation of our QuickBooks and is a huge support during our annual Financial Review. Kickstart also partnered with us and sponsored our 30-Day Self-Care Challenge, offering financial wellness tips for caregivers and prizes for engagement in our Annual Day of Giving in 2021. Honestly, we couldn't do what WE do without Kickstart Accounting's support, insight and guidance. I feel less stressed, more on top of my financials, and supported as an entrepreneur and leader. Thank you!! ❜❜