Discover The Secrets Of  Mastering Money As A CEO
✖️ Feeling like an imposter as the CEO and business leader, thinking that you're 'JUST a practitioner..."
✖️ Not paying yourself because you don't know how to do it correctly when money is in the bank or not quite feeling like you even deserve it?
✖️ Having 'Runaway Finances,' where you're overspending in your personal life and business and don't know how to stop...
✖️ Not investing in your business because you feel like you need permission...
Imagine if you...
KNEW you could start spending money on your business because you weren't scared!
KNEW how to stop overspending emotionally and invest in your business with the intention that it'd pay you back!
PAID yourself every month with confidence, knowing that MORE money than you need will come!
YES, I WANT THIS!
INTRODUCING
Money Mindset Mastery
The Step-By-Step Program

For

Rewriting Your Money Mindset for Success and Empowerment
Throughout this immersive journey, we will delve deep into the roots of your past money experiences and empower you to rewrite your story and beliefs about money.
THIS ISN'T SOMETHING YOU SHOULD HAVE TO DO ALONE
Together we will:
>> Uncover the underlying reasons behind your limiting beliefs
>> Gain clarity and awareness needed for lasting change
JOIN TODAY! GET INSTANT ACCESS!
MODULE 1
Discovering Your Money Mindset
---
In this module, you'll find:
✔️ Where your relationship with money went sideways, and how to finally put it in the past...
✔️ How we were brought up - to go to college, get a job, and work until we retire - is only limiting us right now... And what you need to do to break free from that mindset!
✔️ Learn the science of healing your Money Mindset, INCLUDING understanding the connection between the left and right brains! ...This is compelling stuff!
$2,000 Value (Normally takes several meetings and hours to dig through, so this framework is saving you time and money)
MODULE 2
Developing NEW Habits
---
In this module, you'll discover:
✔️ The one simple but powerful activity we use to reflect and bring incredible self-awareness around some of the significant money issues you face daily.
✔️ How to bring about emotional healing and closure for unresolved emotions and money-related regrets...
✔️ How to be compassionate and forgiving of yourself while remaining steadfast in your determination to master money in your life!
$1,500 Retail Value
MODULE 3
Perspectives Of Money
---
In this module, you'll uncover the following:
✔️ Learn how to understand your parents' experiences and perspectives on money so that you can break away from all of their attitudes and behaviors!
✔️ Find out your spouse's "Money Story" and how you can both set boundaries and empower him!
✔️ Discover what YOUR next steps are... How to forgive yourself, practice self-compassion, and let it go!
$1,500 Retail Value
MODULE 4
Observe How People Around You Treat Money
---
In this module, you'll learn:
✔️ How to listen to others when discussing money in a third-party way... But one where you're actively observing so you can learn their perspectives!
✔️ Find out what social queues and language patterns mean related to Money Mindset so you can improve them in your life and vocabulary!
✔️ Learn how to notice people's emotional responses to money and which words or things trigger negative behavior. We want to catch ourselves in those same situations, and the only way to do it is to be aware of it first!
$1,500 Retail Value
MODULE 5
How To Engage In

Empowering Money

Talk
---
In this module, you'll learn:
✔️ How to overcome the 'money stigma' and discuss it productively... In a way that empowers both you and your partner!
✔️ Discover how to start bridging financial literacy gaps and normalizing conversations around money without all the emotional baggage that comes with it...
✔️ Find out how speaking positively about money and finances can strengthen relationships and foster stronger connections than you've ever had before hiding behind the wall of money!
$1,500 Retail Value
MODULE 6
Move Forward Confidently And Profitably!
---
In this module, you'll discover:
✔️ How to cultivate a positive, growth-oriented mindset focusing on the positives of life - including your financial situation - being grateful and happy for the things you've been through!
✔️ Find out how to be present and entirely in the moment, personally and in business, and how it'll help you make more mindful choices!
✔️ Learn how to shift your focus from scarcity to abundance, bringing more of the things that bring joy into your life!
$1,500 Retail Value
MODULE 7
How To Make It Last!
---
In this module, you'll:
✔️ Learn the Money Mindset the wealthy use to make money while they sleep, without stress, strife, or struggle!
✔️ Discover what to look for in investments to ensure you get a return on your investment...
✔️ Find out how the wealthy keep more of their money so that the money they do have lasts longer!
$1,500 Retail Value
BONUS MODULE:




End Your Emotional Spending Habits
Find out why you are prone to emotional spending and get the secret strategy that instantly helps prevent future emotional spending.
(A $99 value)
WEEKLY JOURNAL EXERCISES
The no-BS journal will guide you as you rewrite your money story and uncover new habits, creating a healthier relationship with money.
(A $1,299 Value!)
COMMUNITY ACCESS
Talk with other female entrepreneurs and small business owners on your journey!
(A $499 Value!)
Total Value of $14,897
Regular $1,997
TODAY ONLY: $499
6 Months From Now...
Finally, f

eel confident in your ability

to evaluate your

business

performance

and lead effectively, knowing you've got the financial savvy to make all the right decisions!
Take ownership of your role in your business - and the role your company has for you!
You will have FINALLY forgiven yourself and detached your financial story from the one you've been believing!
WHO AM I ANYWAY?
I'm Danielle Hayden
Best known as the host of the Entrepreneur Money Stories podcast, named one of the top 5 podcasts for entrepreneurs in 2023, I love helping business owners and entrepreneurs grow!
After founding my accounting firm in 2014, I embarked on a journey to help women business owners transform their money mindset through bookkeeping and financial analysis, which is my mission today! This purpose has allowed me to support my two children and meet some fantastic & inspiring women worldwide!
As a CEO, I know about all the highs (and lows) that come with scaling a business.
Are you ready to understand your numbers and gain the confidence to rewrite your story?
Meet me inside the Money Mindset Program, and I'll show you how.
UNLOCK THE DOOR TO A WORLD WHERE YOU MAKE EMPOWERED DECISIONS
Get ready to embrace a future where your business flourishes, driven by a newfound understanding of your NEW money story!
It's time to rewrite your financial story and claim the success you deserve.
Don't miss out on this life-changing opportunity. Enroll in Money Mindset Mastery now and embark on a transformative journey toward financial empowerment!
ENROLL IN MONEY MINDSET MASTERY TODAY!
Blue Loui Studios
Meet Jennah Lear, the powerhouse behind Blue Loui Studios. She helps purpose-driven entrepreneurs level up their brand and attract dreamy clients. And who's been with her since the beginning?  Kickstart Accounting Inc, the trusted partner for financial growth.  From modest profits to impressive earnings, they've supported her every step of the way.With KSA handling the numbers, Jennah stays in her zone of genius. Make your next best business decision with Kickstart Accounting Inc.
❛❛ Kickstart Accounting has been with me since the beginning; when I barely had profit to show. To be honest, I was so embarrassed. But I knew that I would grow and I'd want to best support possible to help me do it, and they were with me through $20k investments, to $120k profits. As a busy business owner, I feel relief that I can stay in my zone of genius and the KSA team keeps an eye on my numbers so I can make the next best business decision through each quarter to grow + hit my goals. ❜❜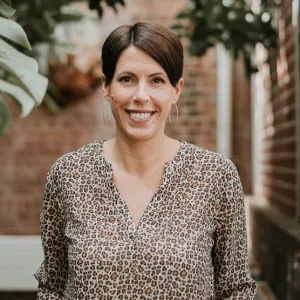 Ann Konkoly
Meet Ann Konkoly, a Certified Nurse-Midwife and Certified Life Coach. Ann decided to delegate her numbers to experts who love them and connected with Kickstart Accounting Inc. to keep her finances in order, offering personalized recommendations, support, and quick response times. From $1400 to $125K, Kickstart made implementing payroll a breeze for Ann.
❛❛ Keeping the numbers straight is such a wonderful thing to delegate to women who love numbers and make them easy to understand!! love the personalized recommendations, the support and the quick response times when I have questions. Kickstart made implementing payroll an ease! ❜❜
Courage to Caregivers
 I met Kristi when I participated in an all-women entrepreneur accelerator program, Aviantra Accelerators. As Kristi was launching Courage to Caregivers, she recognized both her strengths AND her opportunities for growth, acknowledging she couldn't "do it all" and would need help. And from there, Kickstart accounting was to the rescue.
❛❛ Kelsey/Kickstart Accounting offers invaluable monthly bookkeeping - a monthly reconciliation of our QuickBooks and is a huge support during our annual Financial Review. Kickstart also partnered with us and sponsored our 30-Day Self-Care Challenge, offering financial wellness tips for caregivers and prizes for engagement in our Annual Day of Giving in 2021. Honestly, we couldn't do what WE do without Kickstart Accounting's support, insight and guidance. I feel less stressed, more on top of my financials, and supported as an entrepreneur and leader. Thank you!! ❜❜
Money Mindset Mastery Program
⭐ Receive access to my transformative 7-step program giving you a new and unique perspective on money... How it flows, what it means to you, and how to use it in your life and business.
⭐ Get my "Perfected Reflections Strategy," which deepens self-awareness, facilitates personal growth, and always brings you back to what matters in your life!
⭐ Discover the tried and true techniques we've used to help hundreds of other business owners rehab their relationship to money, once and for all!
⭐ Money Mindset Journal: Carefully curated valuable resources to support your journey toward financial liberation.
⭐ Guided support and mentorship: Each week, you'll discover carefully curated and hugely valuable resources to support your journey toward financial liberation. (As you'll see, this is a BIG part of the program!)
⭐ Receive guided support and mentorship each week through introspection and reflection prompts that I've spent years developing...
⭐ BONUS: Understanding Your Emotional Spending --Uncovering the underlying reasons behind your limiting beliefs for lasting change.
⭐BONUS: Access an EXCLUSIVE community of influential, firm business owners and leaders like you!
$14,897 Value
Regular $1,997
Today ONLY: $499
FREQUENTLY ASKED QUESTIONS
How long is the Money Mindset Mastery program?
Will I have access to the course materials after the program ends?
Will I receive ongoing support during the program?
Can I access the program on my own schedule or is it time-restricted?
Is the Money Mindset Mastery program suitable for beginners or only for experienced entrepreneurs?